MARRIAGE PREPARATION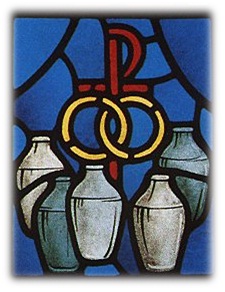 The sessions are based on the Marriage Preparation series Beloved
We'll be viewing this series through a unique platform, FORMED. This website will give you access to numerous programs and resources, including Beloved. Movies, audio, e-books, and additional programs have been made available by an investment by Queen of the Universe Parish and an agreement from some of the top Catholic Publishers around the country. You can begin by using our Parish code Y4MJDZ and creating a profile. Once you have done that you will access to not only Beloved, but all of the programs on the website.
The session will be focused on facilitated discussion and input from our engaged couples, based on material derived from the series.
Classes are usually kept to ten couples per session and can fill up quickly. Registering early is the best way to guarantee a spot.
Please see the Marriage Preparation Class Schedule for the dates, times, and location of the upcoming programs. Attendance is required at all sessions to receive a completion certificate.
The session topics will cover many aspects of married life as a Catholic couple. The syllabus will encompass the following:
Session:
8:00 AM Introductions/Breakfast/Morning Prayer
8:30 AM Videos 1 - 3
10:00 AM Break
10:15 AM Break out: Discussion of Videos
11:00 AM Videos 4 - 6
12:30 PM Lunch
1:30 PM Break out: Discussion of Videos
2:15 PM Hand Ceremony
2:30 PM Couple Time
3:15 PM NFP/Panel
4:00 PM Vigil Mass