Each week, we send a newsletter via email. The newsletter contains important updates, live stream Mass information, and the weekly church bulletin. Are you receiving the emails? If not, go to www.flocknote.com/queenoftheuniverse or text the keyword QUNews to 84576.
This was the weekly news from Saturday, May 16, 2020:
Join us for our Live Stream Mass at 9:00 a.m. Click the link below to join:
Announcements:
The church is closed during private funerals. On those days, the church will open by 12 pm.  We will do our best to post those closings to our Facebook page in advance: www.facebook.com/quparish.  You can access information on our Facebook page without a Facebook account.
The church will close at 2:30 pm on Tuesday, May 19th so that we can prepare for a recorded Mass.
Ascension Thursday is on May 21st.  There is no obligation to attend Mass this year because of the pandemic.  Queen's Ascension Thursday Mass will be available for viewing on our website, YouTube channel, and Facebook page starting on Wednesday afternoon, May 20th.
Weekly Bulletin for Sunday, May 17, 2020 and Current List of Advertisers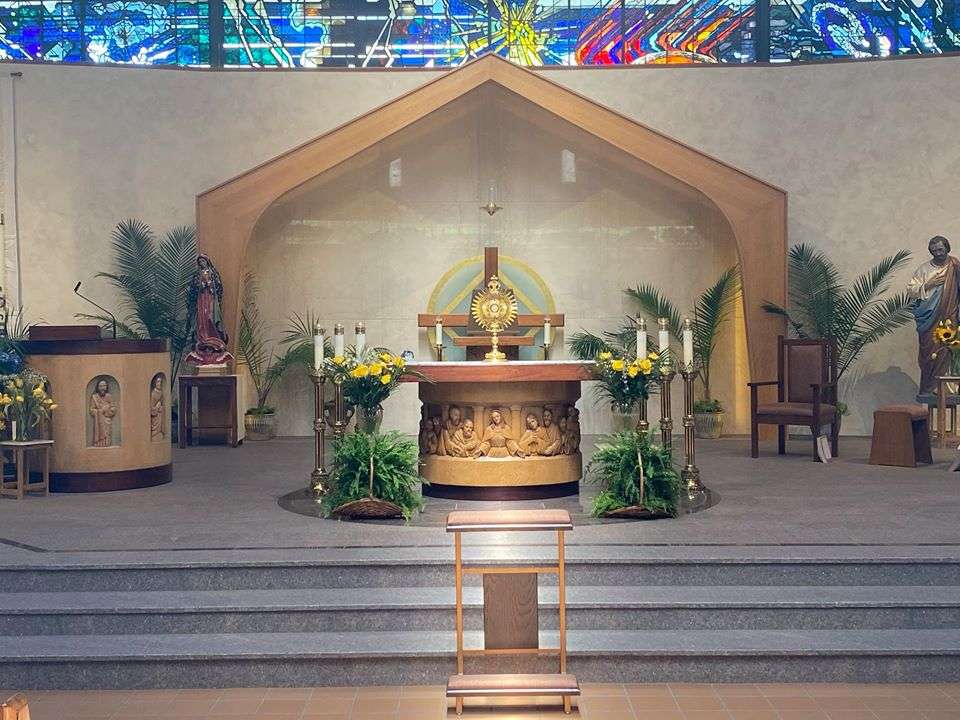 Adoration of the Blessed Sacrament
Adoration of the Blessed Sacrament takes place every Thursday from 8:30 a.m. to 5:00 p.m. in the Main Church. Please stop in and take some time in front of the Lord. We ask that you maintain social distancing while you are praying and stay 6 feet away from all others in church.

Archbishop Perez has worked with leaders of the Archdiocese to create a plan for life after the Pandemic. Queen of the Universe staff members Bobby Allen, Nicole Kinniry, Sue Raffin, and David Westawski continue to work with the Archdiocese and will bring the information to our parishioners as it is released.
We continue to pray for all of our parishioners! 
Take care and have a wonderful week.