MARRIAGE PREPARATION
***COVID-19 update*** Due to current restrictions, we are unable to provide a space that allows for 6 feet spacing. In light of this, Marriage Preparation will be virtual. This will consist of couples watching the videos on our Formed internet platform (please see below for links), and utilizing the accompany study guide. Couples will then meet via Zoom with the mentor couple for discussion. This will be done on a two to two basis and not in a group setting. Kristina or Bobby will reach out to you after registration to schedule the sessions. The format will be a Zoom chat focusing on the questions in the study guides. They will take place twice after the engaged couple has watched each of the two sets of videos. For Queen of the Universe parishioners, there will be a third Zoom call to go over your results for your Foccus assessment (non QU parishioners will receive their Foccus from their own parish, if required by your wedding celebrant.) Congratulations and God Bless; we look forward to helping enrich your future life together.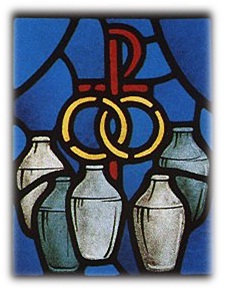 The sessions are based on the Marriage Preparation series Beloved
We'll be viewing this series through a unique platform, FORMED. This website will give you access to numerous programs and resources, including Beloved. Movies, audio, e-books, and additional programs have been made available by an investment by Queen of the Universe Parish and an agreement from some of the top Catholic Publishers around the country. You can begin by using our Parish code Y4MJDZ and creating a profile. Once you have done that you will access to not only Beloved, but all of the programs on the website.
The sessions will be focused on facilitated discussion and input from our engaged couples, based on material derived from the series.
Classes are usually kept to ten couples per session and can fill up quickly. Registering early is the best way to guarantee a spot.
Please see the Marriage Preparation Class Schedule for the dates, times, and location of the upcoming programs. Attendance is required at all sessions to receive a completion certificate.
The session topics will cover many aspects of married life as a Catholic couple. The syllabus will encompass the following:
Session 1:
Mass – 5:00 pm (Meet in back of Church @ 4:45)
Dinner/Introductions – (Parish Center)
Demo for creating FORMED Profile
Video 1:1 – Does Marriage Matter?
AT HOME: Watch Video 1:2 – Entering the Story of Marriage (Conflict & Resolution)
Session 2:
Mass - 5:00 pm
Discussion of 1:2 Video
Dinner
Watch Video 2:3 – Conflict and Communication
AT HOME: Watch Video 1:3 – Love Revealed (Spirituality)
Session 3:
Mass - 5:00 pm
Discussion about Video 1:3
Dinner
Watch Video 2:1- Christ at the Center
AT HOME: Watch Video 1:4 – The Total Gift of Self (Sexuality)
Session 4:
Mass - 5:00 pm
Discussion about Video 1:4
Dinner
Watch Video 2:6 – Sexuality & Authentic Love
Discussion about Video 2:6
AT HOME: Watch Video 1:5 – A Sacramental Bond
Session 5:
Mass: - 5:00 PM
Discussion about Video 1:5
Dinner
Watch Video 2:5 – Protecting the Bond (Sacrament)
Discussion about Video 2:5
Prayer Service/Blessing
Submit Questions for Panel
AT HOME: Watch Video 1:6 – Real Challenges, Real Love (Practical Issues)
Session 6:
Mass – 5:00 PM 
Discussion about Video 1:6
Potluck
Watch Video 2:2 – A Deeper Unity
Panel Discussion
AT HOME: Watch Video 2:4 – Building A Thriving Marriage